Hi Bev, glad to share. Meat shortage ideas I executed.
a) Go buy meat that others don't want, or can't physically handle - there's plenty where I looked. I guess I was lucky.
b) learn to use a knife and cutting board - be careful. Use SHARP knife
3) accept and learn to eat "inferior" cuts of meat and organs.
4) waste NOTHING
Summary:
Processed pork shoulder and bagged into 300-340g bags into freezer. Learned how to skin that shoulder (i did waste this
next time I Might try to make porkskin cracklins' or footballs. Put bone into Insta-Pot and make bone broth. Super good! (see video below for jelly like broth)
Processed 15lb+ beef brisket into 300-340g bags into freezer. Trimmed and collected fat to make tallow and beef cracklins' First time ever for this - learn to use Google and Insta-pot and you've got it made! Cracklin's so good I could hardly stop eating them. My blood glucose soared this morning after eating so much fat last night.
I don't have to buy butter now for probably the next 2 months with all the fat from the brisket rendered down. I also plan on bringing these ideas forward as the corona virus thing wanes - save money and gain skill.
I'll admit tho, eating rare, fat and highly concentrated connective tissue of the brisket is a challenge for the jaw. I think I get full quicker on it as it take longer to eat. Also need to floss after each meal
Pictures below with brief explanations:
At work in the kitchen on beef brisket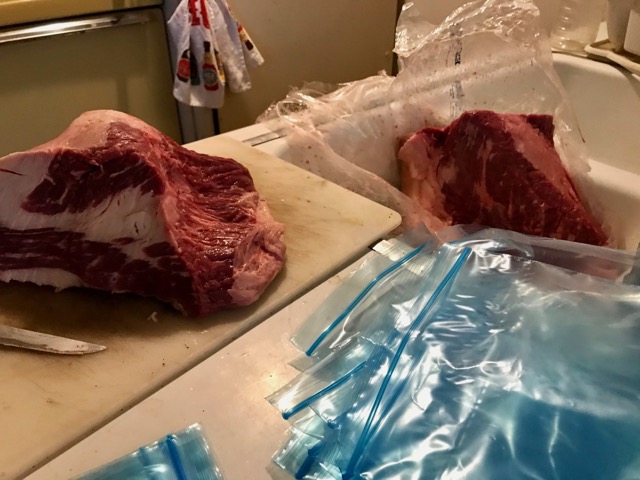 Bones from pork shoulder go into Insta-Pot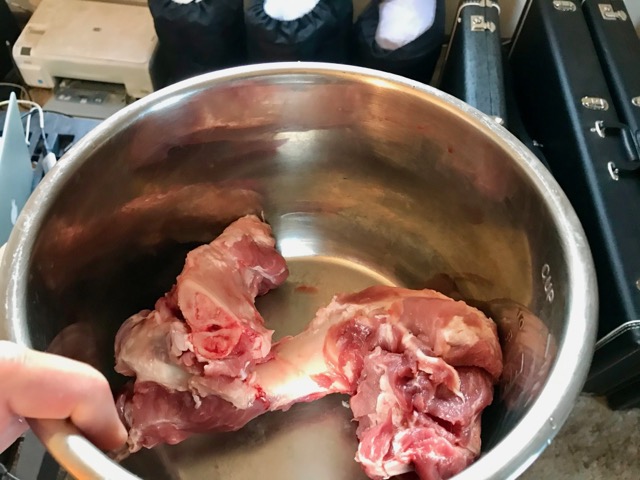 Pealing back the FAT on the pork bone broth (short movie link below this)
http://downhaul.com/lowcarb/2020misc/porkBoneBroth.mp4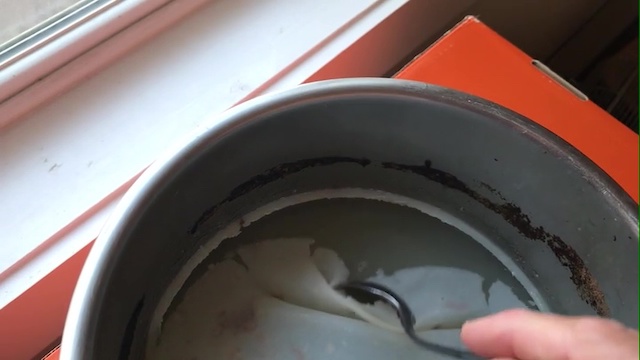 Saving all the fat and trimmings this is my fist stab at rendering fat and making fat snack cracklins' - so good!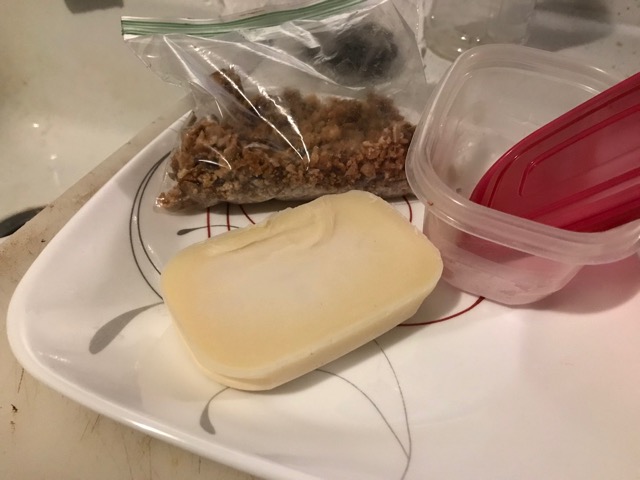 There you go. How to survive the impending doom - I might have to go back to the store in a month to restock. A lot changes in a month. Relax
It could be better, or a lot worse. It's basically completely out of your control.
A great Chinese Daoist was once asked to summarize all of this learning and outlook. He simply said,
"Worry is preposterous"
https://www.youtube.com/watch?v=crRSUnbVi48