Polly Want A Cheese Cracker (great super bowl or playoff snack)
1/2 cup almond flour
1/2 cup wheat protein isolate 5000
1/4 cup butter soft
2 eggs
1/4 t. salt
1 cup chedder cheese
1 cup asigo cheese
1 cup fontina cheese
Mix all ingredients till well incorporated.
Turn out half the dough onto a parchment lined cookie sheet.
Square up the dough then place another piece of parchment on top and roll out to approx. 12" X 12" square 1/8" thick.
Remove top parchment and bake in a 375 oven for 15 minutes.
Remove cookie sheet and score and Separate crackers and return them to a newly lined parchment or or foiled cookie sheet.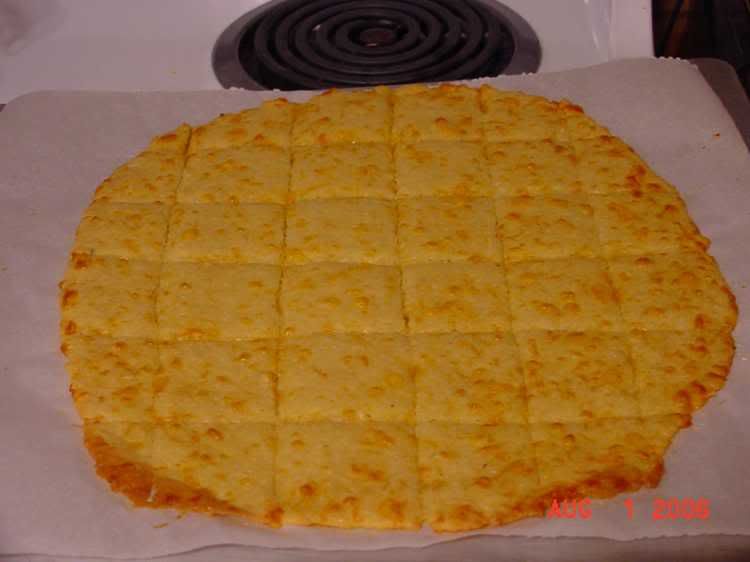 Return to the oven for 5 to 10 minutes longer removing cracker as they get golden brown and crisp.
Repeat the process for the 2nd half of dough
Total recipe 15 carb and the way I cut them I got 55 crackers.
Enjoy!